Telework, cybersecurity and performance: how to adapt (once and for all!) to "the new normal"
Blog
,
Cloud Transition
,
cybersecurity
24 septembre 2020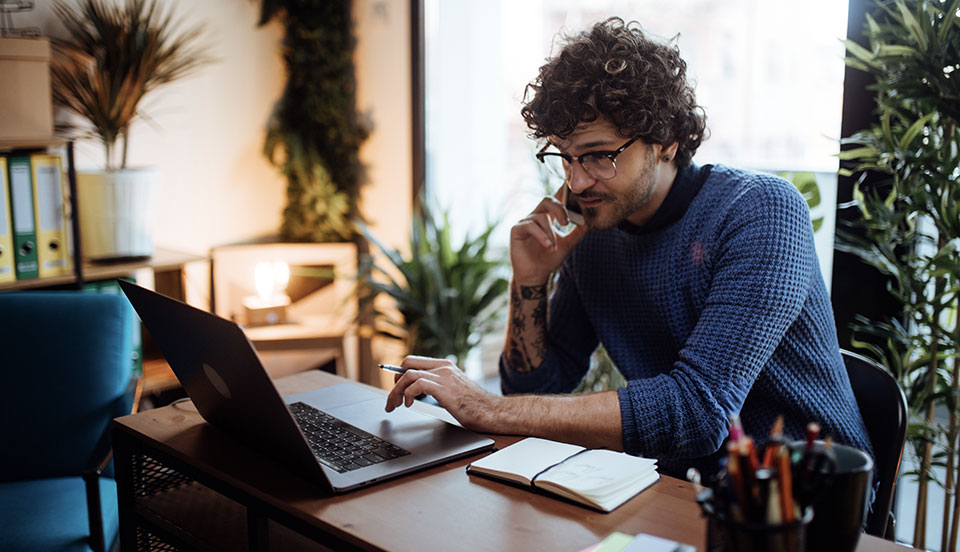 As we discussed in a previous article, the 2020 pandemic has altered the landscape of doing business and made teleworking THE way to work for many employers/employees. Far from running out of steam, this new reality is set to become the new normal.
There's no doubt that "adaptability" and "flexibility" are this year's buzzwords. A company must adapt its service and product offering, of course, as well as its working methods. In an evolving professional landscape, how can you adapt to optimize both security and performance on an ongoing basis while continuing to deliver a consistent experience to your clients? We have a few ideas to share with you.
1- Switching to cloud computing solutions
Does the cloud intimidate you? It's time to get out of your comfort zone! Cloud computing applications have been around for a long time and have proven their worth. Gone are the days when the cloud was reserved for industry giants. Today, SMEs also have access to customized services.
The benefits:
Your data is secured in a highly accessible environment, regular backups are guaranteed and your service provider makes sure your data is protected every day. Hackers cannot easily access it, and in the event of a major disaster, such as a fire at your company's premises, your data is safe and secure, far away from the disaster zone.
Greater accessibility to information
All stakeholders can access it, anytime, anywhere. You can modify data remotely, and the information stays up to date.
A service that will meet your needs
The cloud affords you more flexibility. Your service provider keeps an eye on your needs and adapts your cloud as they evolve. And as an added bonus, you only pay for what you spend on IT as a whole!
The perfect solution to guarantee a smooth transition
Know what one of the good things about the cloud is? With the cloud, nothing is done in a radical way! You can make the switch step by step, at your own pace. Why not start with a hybrid environment, which is a very popular alternative at the moment? For instance, you could use a cloud-based solution for file sharing, follow up with shared management or collaboration software such as SaaS (Software as a Service) and complete the transition by integrating your accounting system.
One thing is certain, whether you opt for a gradual or complete shift to the cloud, cloud services will be essential to the smooth running of your operations. We tell you more about why, here.
2- Choosing the right collaboration tool
Communicating at a distance is an art that is best mastered with the right tools! Who hasn't experimented with on-camera discussions interspersed with images that freeze on your "best" profile or phone calls with a distorted image? The number of participants, the type of communication, safety and efficiency are all factors that must be taken into account. We feel the ideal solution, without a doubt, is Microsoft Teams! We tell you why, here.
3- Knowing where to invest
You're likely used to offering your employees an optimal working environment. What happens when this common environment is broken down into a multitude of individual microspaces spread across a region? Slow internet service, intermittent Wi-Fi, non-existent antivirus software, risky web practices… From one home to another, teleworking faces a host of obstacles that hinder your employees' productivity and can undermine your company's security. The new normal demands that you review how you equip your employees.
Here's an interesting solution. When you are hiring (or during your most senior employees' mandates), why not provide all your employees with a fully equipped laptop, a high-performance router and any other relevant equipment to ensure their performance under any circumstances? Chances are that you'll benefit from it.
BGR Informatique, your partner to ensure successful teleworking
If the pandemic has anything positive to offer, it is that it has shown us that it is possible to be efficient in teleworking mode, maybe even more so than in office mode. Over time, you've gotten your bearings, your employees have been able to set up an efficient work method for themselves and they have thrived under a more flexible schedule that respects their lifestyle, their reality and their individual needs. Late sleepers and early risers alike are benefiting. Sports aficionados find it easier to take an hour to clear their minds, and parents are more present for their families. In short, the benefits of telecommuting have proven their worth. All that remains now is to organized things accordingly.
At BGR, we've also had to adapt to this shift to continue to offer services that meet your true needs. For example, our business outsourcing services now include home technical support for all your employees.
Analysis of the tools used
Confirmation of a secure data location
Creation of a tailor-made network package
Recommendations for office and home
Assistance with the installation of home teleworking tools
And much more!
We view your IT efficiency as a whole, as we do our services! Want to learn more about what we can do for you? Make the most of a free initial consultation. We look forward to partnering with you to make your new normal efficient and secure. Contact us!
---