Office Protect: a simple and effective solution to your cybersecurity challenges
Blog
,
cybersecurity
13 janvier 2021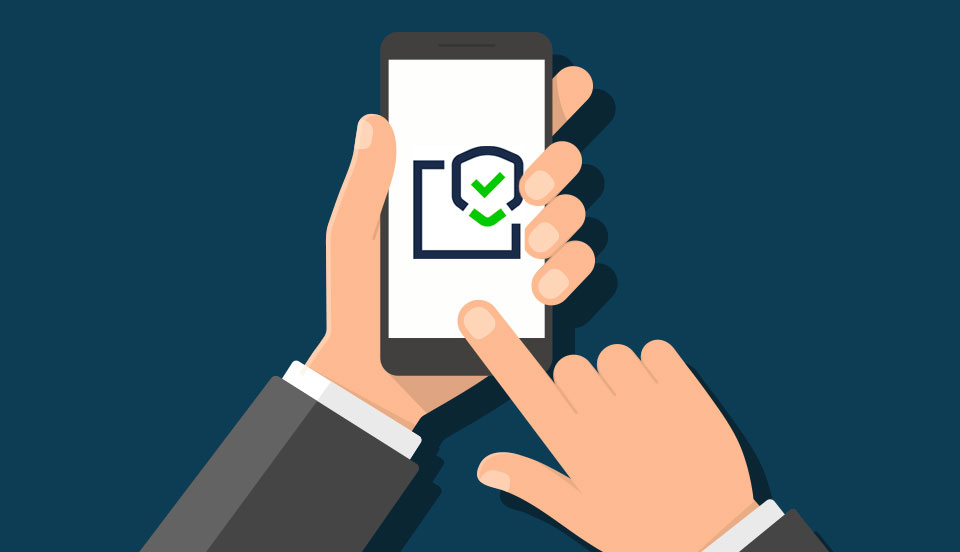 Is cybersecurity a foreign language as far as you're concerned? Our specialists speak the same language as your system. As we mentioned in a recent blog article, you cannot rely solely on Microsoft 365's defence to ensure your IT systems are secure. Complementary solutions are required. Office Protect, a trusted, entirely Quebec-based solution designed by Sherweb is our not-so-secret weapon at BGR Informatique. 
Corporate IT security: the main threats
IT system security is, quite rightly, a high priority for SMEs, and system security is constantly put to the test. What are its more significant threats? Hackers and human error. Worse still, through lack of knowledge or simple inattention, your employees too often become the unwitting accomplices of cybercriminals.
A few facts at a glance:
In 2018 and 2019, Microsoft saw a 250% increase in phishing in incoming emails. And since the 2020 pandemic began, the pace of attacks has accelerated.
45% of malware travels hidden in Word, Excel or PowerPoint attachments.
Recent statistics show that almost half of all computer-related incidents in small and medium-sized companies are due to human error.
Cybercriminals are well aware that Office 365 is the world's most popular productivity service.
A single click is all it takes to accidentally open malware, give full control of your computer system to a cybercriminal and cause major damage throughout your business. A solution like Office Protect eliminates the threat at the source before it even reaches your employees. Moreover, providing cybersecurity training to your employees is the best strategy. BGR Informatique offers comprehensive distance training suitable for all your employees.
What is Office Protect?
Office Protect is a smart tool that takes industry best practices when it comes to security and implements them with a single easy click. In the hands of your IT specialist, this tool becomes a valuable ally to ensure IT system security.
And who better than the company that designed the tool to tell you all about it!
In short, Office Protect offers simplified Microsoft 365 IT security management, provides 24/7 network monitoring and protects your business from human error and potential breaches.
Why we chose it
Developed by a partner with a stellar reputation, this solution developed by a local company has proven itself. Our team considers it a tool that makes our task of implementing the best security practices and monitoring Microsoft 365 accounts easier. This tool is a valuable complement to our managed services offering.
Its main features
System monitoring and email alerts at all times.
The best security settings to protect you against threats:

Permanent audit log display
Two-factor authentication for all users
Outgoing spam notification settings

Access to dashboards and automated reporting.
Best feature
Office Protect integrates perfectly with all our tools and services, making it a valuable part of our process!
10 situations where Office Protect becomes a powerful business ally
Office Protect knows how to express itself and never holds its tongue. Here are 10 situations where you can count on him to inform you immediately:
A hacker deletes user accounts.
Unexpected changes are made to the security settings.
Data is extracted from emails and sent to external parties.
A company director or a member of management appears to be a victim of identity fraud.
An administrator abuses their privileges.
Attempts are made to access accounts from foreign countries.
Login information has been made public.
A user publicly shares company data.
An unknown user accesses an account.
A new user account is created without authorization.
Still have questions? Sherweb has other persuasive arguments to share with you.
>> 4 excellent reasons to back up Office 365
>> 8 painless tips to make Office 365 more secure
Above all, Office Protect guarantees you (and us!) peace of mind. Your business – including your customers and partners! – is protected thanks to best practice security settings and monitored for malicious activity.
BGR Informatique and Office Protect: a winning duo
At BGR Informatique, we pride ourselves on being proactive. Our all-in-one monitoring and managed services anticipate problems. Starting with the first call, our team gets cracking by first analyzing your system and its flaws. We then implement various complementary solutions within your company to ensure your cybersecurity, including the main solution: Office Protect. We provide turnkey service that covers Office Protect configuration, alert management, 24/7 monitoring, report generation, among other things.

Hackers are constantly reinventing themselves. Our security solutions evolve with them. Why not team up with us and enjoy peace of mind? Partner with BGR Informatique and Office Protect today and let us work behind the scenes while you sleep tight! For more details, contact us.
---